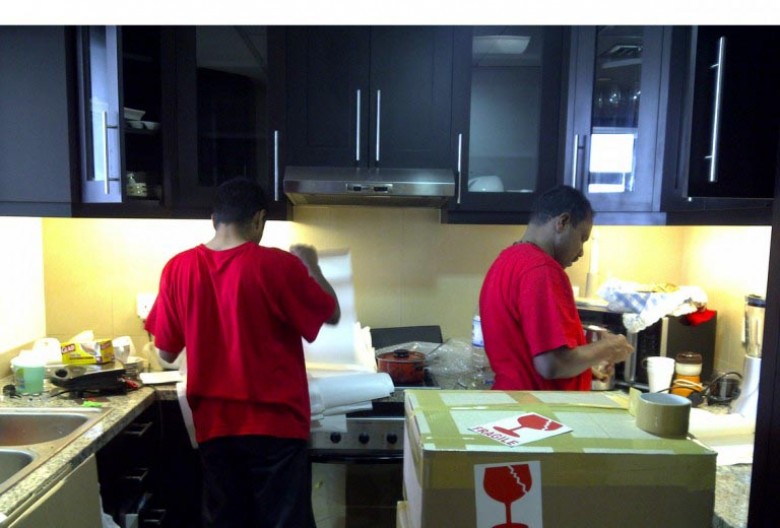 Pack & Unpack
---
---
Be it an international, Interstate or local move, packing and unpacking service is an important factor. We offer five star quality packing for all types of moves. We always drop off moving boxes in advance. Our crew will help you with self-packaging tips. You can always do self-packaging of few boxes if necessary.
The mode of packing depends on the type of move. All long distance moves require export quality packing to avoid damages as much as possible. Packing quality is one of the factors that determine possible damages during transit. Handling is equally important to avoid breaking. A professional mover knows how to stuff packed items in a truck or container.
Packing for international moves should meet the export standard. We use bubble, foam and corrugated sheet to pack and protect furniture and home appliances. Crockery and wrapped with packing papers and foam chips are used while placing the packed fragile items inside moving boxes.
Our carpentry division will take care of any wooden boxes required for packing. Our in-house surveyor will take down the measurement of items that needs wooden box packaging. Wooden boxes are made prior to packing date and normally brought to site as disassembled. Certain destinations demand ISPM certification for the wooden packaging. We provide ISPM and fumigation certificates required for various ports of import.
If the client decides to do self-packing, we supply packing material and boxes at site. Self-packing helps you to cut down the cost. For Full Container international moves we strongly recommend packaging done by professional packing companies or movers.
Once you have moved, you face the daunting task of unpacking a house filled with boxes. This can take days to complete, and can be overwhelming deciding what goes where. But our staff are here to help. We are unpacking and home organizing experts, and can take care of your unpacking for you, they can even get your whole home organized in just one day. Whether you'd like a little help with the kitchen or other priority areas, or the whole house unpacked for you, The Finishing Touch can save you time and reduce the stress of setting up your new home.