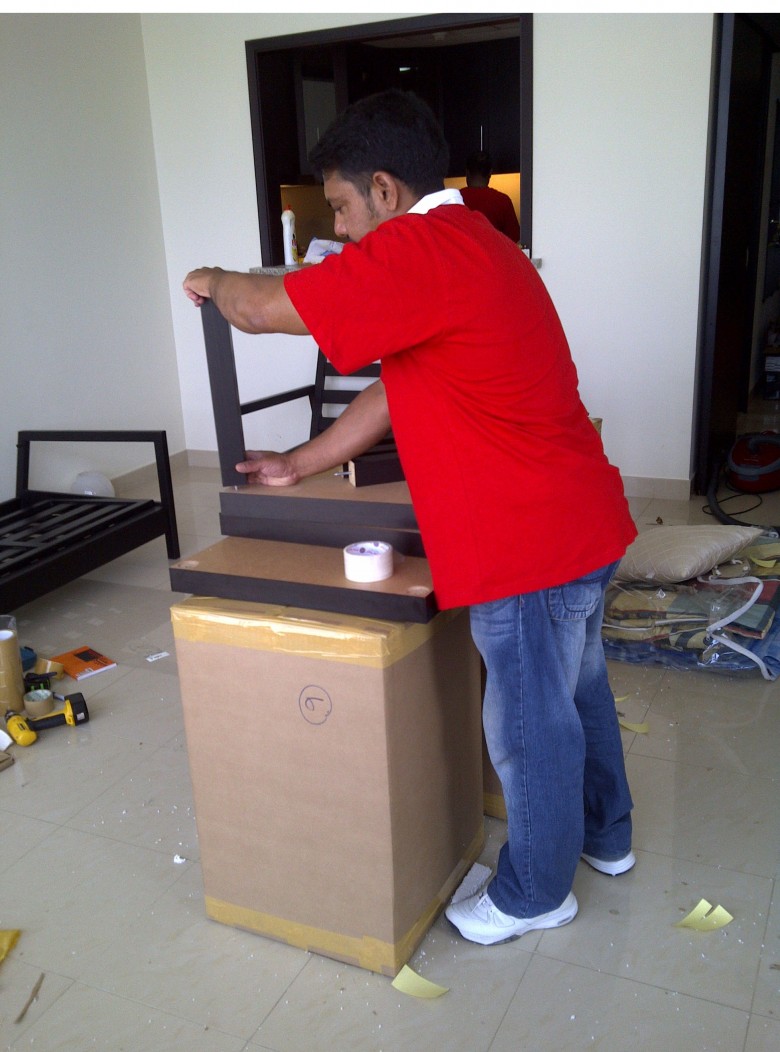 Dis. & Reassembly
---
---
Disassembly reduces the risk of damage. Necessary items need to be disassembled prior to packing. Disassembly reduces risk, size and also shipping costs.
The main part of any move is preparation. The packing is very important. All the furniture that can be disassembled is taken apart to protect the furniture and to save space in the loading of the truck. Conference tables in big offices, L-shaped desks, partition offices, stacked washer and dryer combinations, book shelves, and credenzas are all examples of things to be taken apart before a move.
Everything disassembled at the beginning of a move must be reassembled at the destination so all parts, pieces, screws and other fasteners must be carefully marked, wrapped, and inventoried to alleviate any loss or mishap.
Putting furniture back together or reassembling can be one of the most challenging parts of the move and if not done right could cause damage or even complete loss of use. No one wants a three legged table or one that will fall down because of screw loss.
The furniture is placed in the new location, then the mental work begins and everything is gathered in each individual location for reassembly. Everything is put back together in the opposite order of when disassembled, making sure all bolts are tightened.
If you have been wondering if your home furniture can be disassembled and reassembled in the exact same way, then we can assure you that it certainly can. We can offer this service to our clients at no cost. You never want to hire someone that has no skill in disassembling furniture for moving because they can cause damage to it.
Our company can provide you the lowest price and best service, along with a complete no hassle guarantee. Our professional movers have the highest quality services that are provided by our trained and experienced moving technicians. Our licensed company is known for superb quality, the most reliability, and the best affordability and has been rated as excellent by our loyal and trusting clients who have used our services before. We always show our clients appreciation for the value of protecting your furniture.